Every Child Is
Loved And Treasured.
Every Child Is
Loved And Treasured.
To maximise our students' potential and develop their character to be active members of our society, committed to serve and lead.
Be a light in society, enriching lives with love, hope and joy.                                          
Catering to children and youths on the autism spectrum who are able to access the national curriculum at the primary and secondary levels, St. Andrew's Mission School (SAMS) seeks to prepare our students for life by providing a holistic education that is founded in the mainstream academic curriculum, and enhanced by life and vocational skills training.
To us, every child is treasured. In embracing students with autism, we hope to develop the whole person academically, physically, socially, emotionally and recreationally, while maximising opportunities in sports, arts and other interest areas, so as to ready our students for independent living and work.
At the same time, we understand the importance of developing our students to be integrated members of the community. To that end, we believe in engaging the community, and partnering you, parents in our journey together to impact their learning experience and transform lives.
Our new school has 75 places per cohort, providing for 500 primary and 350 post-primary places at steady state.
Message from the Principal
We believe that every student is entrusted unto us to be nurtured, treasured and loved. No one is here by chance. We look forward to seeing our students progress to be active members of our society, committed to serve and lead. While contributing actively, they are trustworthy role models and responsible thinkers. This journey and progression for every student vary as every student's learning needs and abilities are different. As we journey on together, we must be mindful not to heap our own expectations and wants on any student, but strive to bring out the best in every student.
As one family unbroken, we want to work closely with our students and their parents to make this journey and progress more joyful, encouraging and inspiring.  Every teacher, parent and student will play complementary roles to support and inspire one another. Structures and processes will be put in place for:
teachers and staff to support one another
teachers and staff to support students
students to support one another
parents and teachers to support one another
We are driven and guided by our core values, LIGHT.  Structures and processes will be put in place to inculcate our LIGHT values in our students via our holistic curriculum for life within and beyond the classroom. The Light values will be a moral compass to guide every student to work towards attaining his personal excellence and realising his/her potential.
Let us look forward to be amazed by one another's dedication, resolute resilience, powerful synergy and most of all our love for every student who enters the gate of St. Andrew's Mission School. Together, we aspire to be a light, bringing joy and hope to our students and parents, while enriching the lives of our students with the love of God.
Hand-in-hand, heart-to-heart, let us journey on together to bring out the best in our students. Together, we can make today better than yesterday for our students, parents and staff. Hence, we will continue to create, review and enhance our strategic directions, structures and processes, support, curriculum and facilities.
Up and On!
Best wishes
Mrs Wong Bin Eng
Principal
St. Andrew's Mission School
School's Guiding Principles
Every student can learn and achieve personal best
Every staff is caring and skillful.
Every parent is supportive and collaborative.
You are treasured and loved. You learn to treasure and love others and the environment.
Take care
of the environment
eOpen House for
our new school is scheduled for: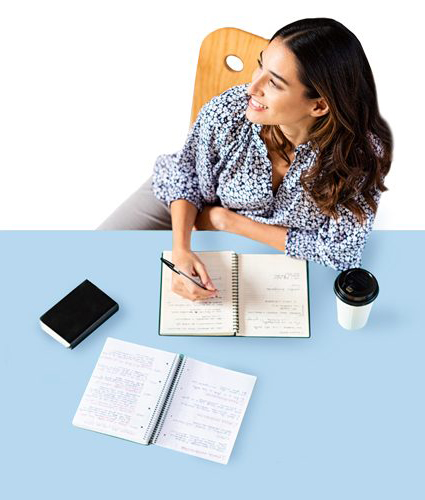 Our eOpen House sessions for 2021 are closed
Please download the deck of slides on the latest eOpen House sharing
Application for Primary One in 2022 at our new school is open, with intake assessment for admissions to take place from March to December 2021.
To indicate your choice for our school, please state:
St. Andrew's Mission School
For parents who would like to consider St. Andrew's Mission School as the first choice school, and St. Andrew's Autism School (Elliot Road) as the second or third choice school (in the event that your child is found to not be suitable for St. Andrew's Mission School), do still apply as indicated above.  There is no need to submit a second application concurrently to St. Andrew's Autism School (Elliot Road).
To submit your application, please email: [email protected]
Or, mail the completed hard copy form to:
St. Andrew's Mission School
11 Bukit Batok Street 25, S(658712)
Children born between 2013-2015 and 1 January 2016 can register for 2022 Primary 1 in SAMS.
• Singapore Citizens will be given priority for admission
• Singapore PRs and foreign students can apply for admission subject to vacancy availability and terms and conditions of MOE
• In accordance to these terms and conditions, Singapore Permanent Residents (PR) and Foreigners will be served only if there are no Singapore Citizen children with special educational needs on the waiting list.
• Diagnosis of Autism Spectrum Disorder (ASD).
• Adequate non-verbal cognitive abilities, verbal and literacy skills, to access the language demands of the Singapore mainstream academic curriculum
• Joint attention skills to access learning in a structured group learning environment of not more than 12 students
• Adequate self-help skills
• No behaviour challenges or co-morbid conditions that will disrupt group learning or pose significant safety concerns for in individual and others
The school hours are crafted to balance curriculum needs, while keeping the hours manageable for our students with special needs.  For Primary 1 students the school hours will be 7.45 – 1.30 pm.
School fees will be kept affordable.
$150 for Singapore Citizen
$350 for Singapore PR
Applicants with special education needs who meet the admission criteria for our new autism school (national curriculum) as outlined may be required to attend a screening assessment to ascertain suitability for admission to the school.