Application for Primary 1 (2024) is now open.  
For enrolment to Primary 1 / Primary 2 (2023 & 2024), please write in to [email protected].
Transfer from Mainstream Schools to SPED Schools
With effect from 10 October 2022, applications for transfer from mainstream schools to SPED schools must be facilitated through the child's mainstream school. Please approach the mainstream school Principal / School Leaders to apply for the transfer.
Direct applications from parents/legal guardians, private professionals, and hospitals will not be accepted. For more information, please visit 
Each student is only allowed to apply to one school at each time.  Kindly also note that an application to the school is not a guarantee of placement, and is still subject to suitability and vacancies.
To apply, please submit your child's application using the digitised Special Education (SPED) school application form, at https://go.gov.sg/spedschoolapplicationform, or scan the QR code here.
Your child must be diagnosed with autism spectrum disorder (ASD).  Please attach a diagnostic report from a relevant medical professional or psychologist.
Please note that the process for application to the school only commences upon full submission of all required documents (i.e. completed digitized application form and submission of all required supporting documents).
Upon full submission of documents (i.e. completed digitized application form and submission of all required supporting documents), the application timeline is as follows:
Document Screening – 2 to 4 weeks
Schedule for Intake Assessment – 2 to 4 weeks
Application outcome (After intake assessment) – 6 to 8 weeks
Waitlisting in SPED Schools for Primary 1 Placement
With effect from 1 January 2023, a child applying for placement in Primary 1 in a government-funded SPED school can only be placed on the waitlist if the child has first been placed in another government-funded SPED school1 which serves the same primary diagnosed condition.
Please refer to this link for the list of SPED schools categorised by the primary diagnosed conditions.
This requirement will also apply to returning Singaporeans entering SPED schools at all levels2.
1A child placed in a mainstream school will not be eligible to be on the waitlists for SPED schools. Should there be interest to transfer the child to a SPED school, please refer to the "Transfers from Mainstream Schools to SPED schools" section for more details.
2This requirement will not be applied to P3 and above children who can access ASD-NC schools in 2023. This is because Pathlight School is the only ASD-NC school that offers P3 and above classes in 2023. This requirement will be extended accordingly to P3 and above children when the other ASD-NC school, St. Andrew's Mission School progressively offers P3 and above and secondary levels.
Children aged 7 to 9 years old (age based on the enrolment year) can register for Primary 1.
• Singapore Citizens will be given priority for admissions.
• Singapore Permanent Residents (PR) and International Students (IS) can apply for admissions, subject to vacancies and the terms and conditions stated by the Ministry of Education, Singapore.
• Kindly note that PRs and IS students will be served only if there are no Singapore Citizens on the waiting list.
• Child needs to have a diagnosis of Autism Spectrum Disorder (ASD).
• Adequate non-verbal cognitive abilities, verbal and literacy skills to be able to access the language demands of the Singapore National Curriculum.
• Joint attention skills to be able to access learning in a structured group learning environment of up to 12 students per class.
• Adequate self-help and adaptive behaviour skills.
• No behavioural challenges or co-morbid conditions that will disrupt and affect group learning, and/or pose significant safety concerns for the individual and those around them.
Open House for the new intake is scheduled for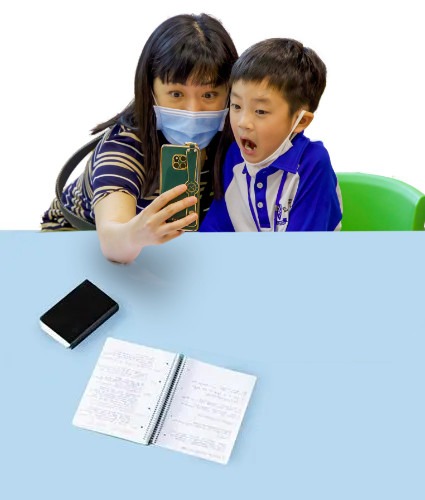 Saturday,
25 February 2023
Registration closes on 23 June 2023 (Friday)
Support for Students & FAMILIES
In order to better prepare our young learners to access the National Curriculum, the school provides learning support programmes (English, Mathematics) and is in continued consultation with the Therapy and Family (Allied Professionals) Team.
The school follows a three-tiered support system for the students, depending on their learning needs and profile:
   –    Consultation Support
   –    Integrative Support (going into classes to support   
         students)
   –    Direct Support (pull-out sessions).
THERAPY & FAMILY SERVICES
The Therapy and Family Services (TFS) Department at St. Andrew's Mission School is made up of a variety of Allied Professionals:
– Psychologist
– Speech-Language Therapist
– Occupational Therapists
– Social Workers
– Educational Therapist
   (Literacy Support)
The team collaborates closely with teachers to implement multi-disciplinary programmes that are embedded into the curriculum and everyday teaching to enhance and facilitate holistic development of the students. Parent workshops and training are also conducted to educate, equip and partner with families to encourage the support of the emotional, behavioural, social and communication needs of the students.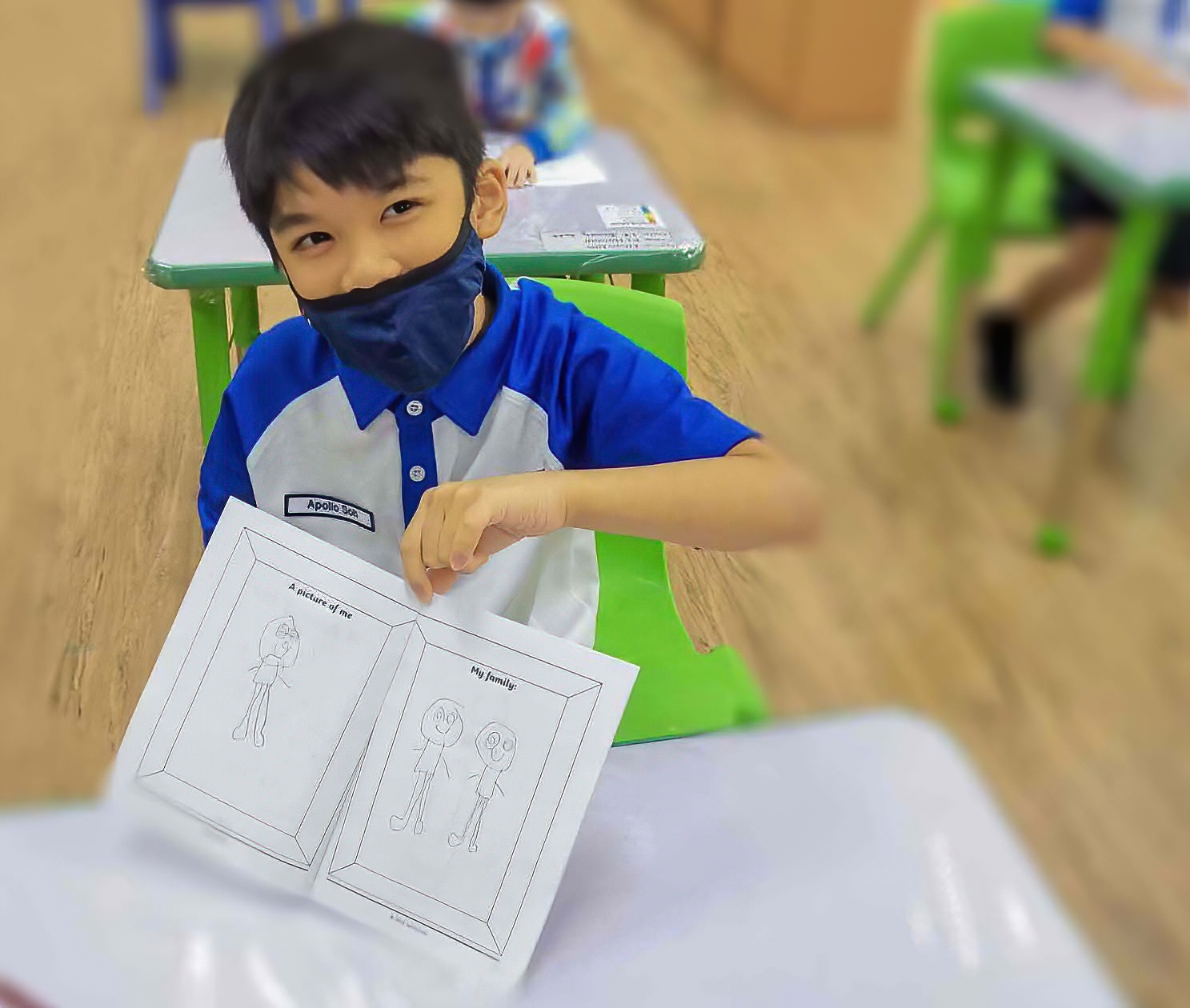 Our psychologists focuses on specialized assessments and interventions with students, focusing on supporting their cognitive, emotional, social health and wellbeing.
Our speech-language therapists look into enhancing communication, speech, language support & social skills, through the evaluation and implementation of a variety of evidence-based intervention strategies.
Our occupational therapists are dedicated to planning individualized goals and interventions  for our students to support their gross and fine motor skills, coordination, sensory regulation, transitional/work skills and a variety of adaptive skills, with the goal of reducing barriers to participation.
Our social workers work on addressing the unique needs of the families in our care, by crafting and providing both financial and emotional personalized support.
Our social workers also look into transition planning for our students and families, as they prepare to move onto environments beyond the school.
Our educational therapists are trained to provide specialised intervention for students in the areas of language and literacy. A range of evidence-based strategies are implemented based on students' specific needs.
$150 for Singapore Citizen.
$350 for Singapore PR.
For other nationalities, please call to enquire.
School Fees (For Singapore Citizens)
   – The school fees cover the following areas:
   –    Student Insurance
   –    All CCA fees and activities
For Singaporeans who require financial assistance on school fees, please click here to check on your eligibility. 
For more enquiries, please write in to our students support team : [email protected]
Collection of School Fees
School fees are to be paid via GIRO. Please kindly ensure that there are sufficient funds available in the bank account by 15th of every month. We will make a monthly deduction of school fees on the 20th of every month.
The school works with school bus vendors to provide school transportation. Bus fares are dependent on distance from home to school, as well as the number of students taking the same transport route. Students  need to have a valid Household Means Test subsidy in order to apply for transport subsidies under the Enabling Transport Subsidy (ETS) scheme.
To enquire about areas or routes serviced / covered, please contact the school bus vendor at 9386 1278 or email  at [email protected].